We are happy to undertake any level of Dental Implant, CBCT Scan, Endodontic or Hygiene Referral that you would like us to do for your patients.
In addition to accepting Referrals, we also offer Implant Restoration/Referral Courses for GDPs and the whole Dental Team as well as local discussion forums and networking opportunities through the Cirencester ITI* Study Club (see below for more details). (*International Team for Implantology)

"As a Referring Dentist, we totally appreciate how critical it is that you are kept well-informed of your patient's referral journey with us, and that they are returned to your very good care once treatment is complete." Dr Ross Cutts
Whatever Referral you require from us, we undertake to ensure the following:
Immediate contact with your patient to arrange their initial Consultation as quickly as possible.
Full written explanation and detailed costings of all proposed treatment/options to ensure that your patient is comfortable and confident about the treatment that they are embarking on.
Explanation of different payment options to allow your patient to select the method that best suits their individual needs, including 0% Finance* (* Typical 0% APR. Subject to status.)
Written communication with you, the referring dentist, to confirm and update you of your patient's treatment journey at every stage.
Written communication with you, the referring dentist, to confirm when your patient has completed their treatment with us and is being returned to your care.
Please find below further information on the Referrals and Training we offer:
CBCT Scan Referral
Dental CT scans allow dentists to plan for complex dental procedures with incredible precision and accuracy by providing information about jaws in all three dimensions. Refer a patient to us for a CBCT scan for £150
» more
Dental Implant Referral
We are happy to undertake any level of Implant Dentistry for your patients that you would like us to do including patient assessment, implant placement, bone grafting and sinus lift/augmentation or a full implant case referral
» more
Endodontic referral
Endodontic referrals will be handled under microscope and loupes at Cirencester Dental Practice.
» more

Hygienist Referral
To refer your patient to see a Hygienist at Stow-on-the-Wold Dental Practice or Cirencester Dental Practice for a 30 min or 60 minute treatment, please simply download, print out and send us a Hygienist Referral Form.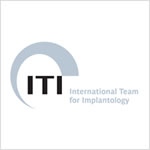 Cirencester ITI* Study Clubs (* International Team for Implantology)
ITI Study Clubs represent a local channel of communication that allows for the dissemination of the latest developments in implant dentistry, as well as providing a valuable networking opportunity. ITI Members participate free of charge, while non-ITI Members can attend up to two meetings as guests.
» more
Getting started in Implants Course
Book in for a totally bespoke 'Lunch & Learn' presentation at your practice to cover the elements of the Implant Referral/Restoration process that is most appropriate for your practice. Open to all GDPs.
» more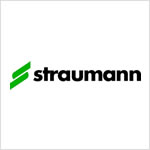 Advanced Implant Course
For clinicians looking to develop their breadth of implant knowledge, we hold a variety of different events (in conjunction with Straumann) both at our practices and across the UK.
» more
We offer consultations for all Referral Patients
This is a no-obligation, comprehensive oral examination which results in the production of a fully-costed individual plan for your patient's treatment.