Missing teeth can often be replaced by Implants which act like roots of teeth. After they have been fitted and have healed in place, Dentures, Bridges or Crowns may be attached to them.. When Dentures are held in place by Implants they do not slip around. If Crowns or Bridges are fitted on Implants, they act like normal teeth.
Why replace missing teeth with implant(s)?
When a tooth is lost the jawbone beneath it begins to shrink and become brittle. This shrinkage is due to a lack of stimulation from the missing tooth – in a similar way to how muscle withers through lack of use.
Teeth adjacent to the space created by the lost tooth will then tilt and drift leading to unevenness in your bite and the overall appearance of your smile. Over time this shrinkage can lead to a huge change in facial appearance and the face can collapse through this lack of support.
These changes can not only affect your day-to-day ability to chew properly and therefore your diet and nutrition, but may leave people feeling unhappy and self-conscious about their mouth and smile.
To find out more about the Dental Implant treatment we offer, please visit our dedicated Implant Website
www.thedentalimplantpractice.com
Dental Implant treatment is available at both Stow-on-the-Wold Dental Practice and our sister practice, Cirencester Dental Practice.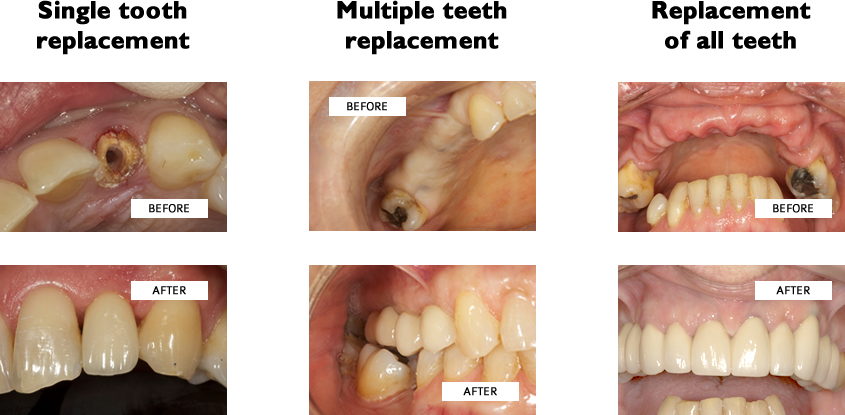 Dental Implant Consultation
We can offer a no-obligation, comprehensive oral examination which results in the production of a fully-costed individual plan for your Dental Implant treatment. Click HERE to book